Webinars are available twice a month. Additionally, a Panopto expert also hosts Weekly Office Hours every Friday at 12:00 pm for questions related to Panopto. You must first create a Panopto support account to access the training details.
Visit support.panopto.com
Select "Log In" in the top right corner.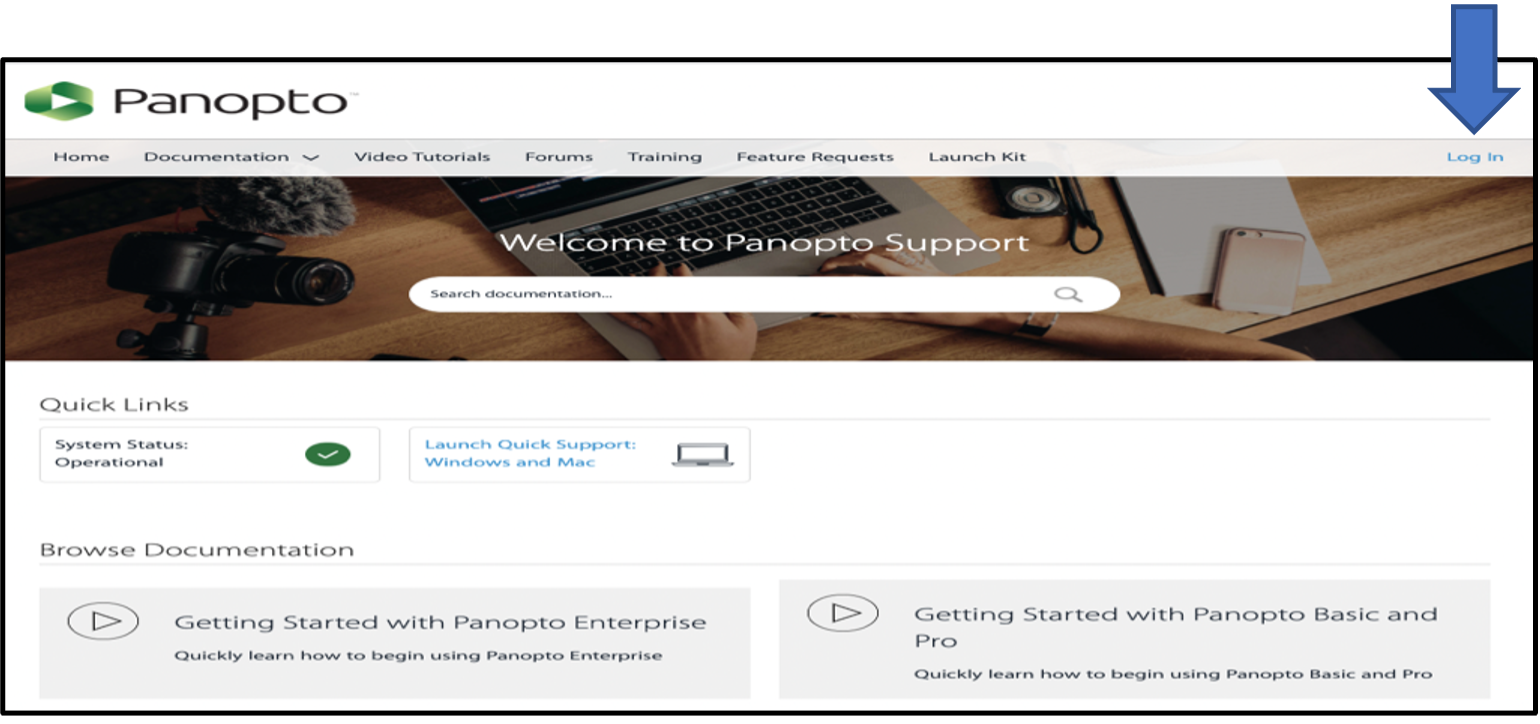 Select "New User" underneath the green log in button.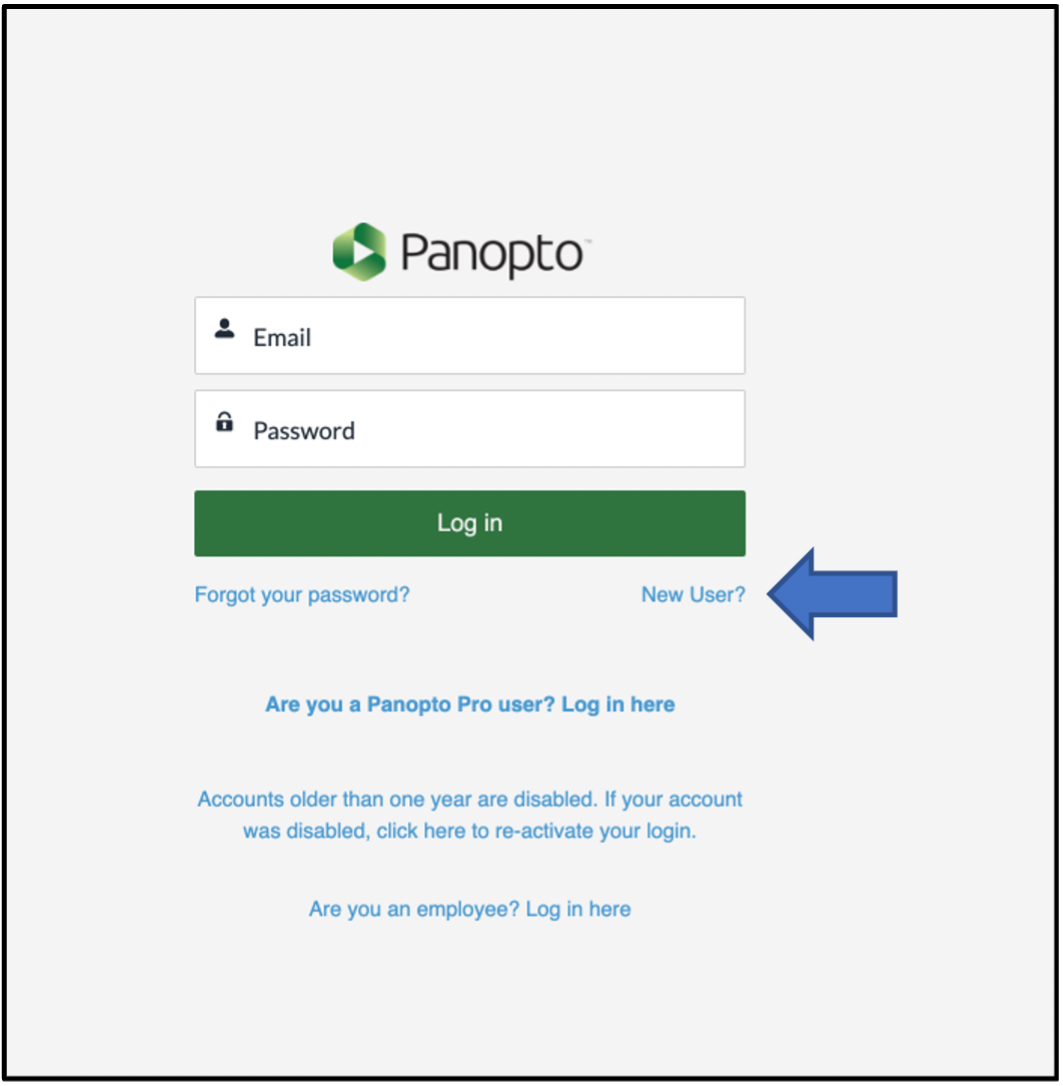 Enter your First Name, Last Name, UMO email address, the UMO Panopto site URL, and select the timezone. For reference the UMO Panopto site URL is https://umo.hosted.panopto.com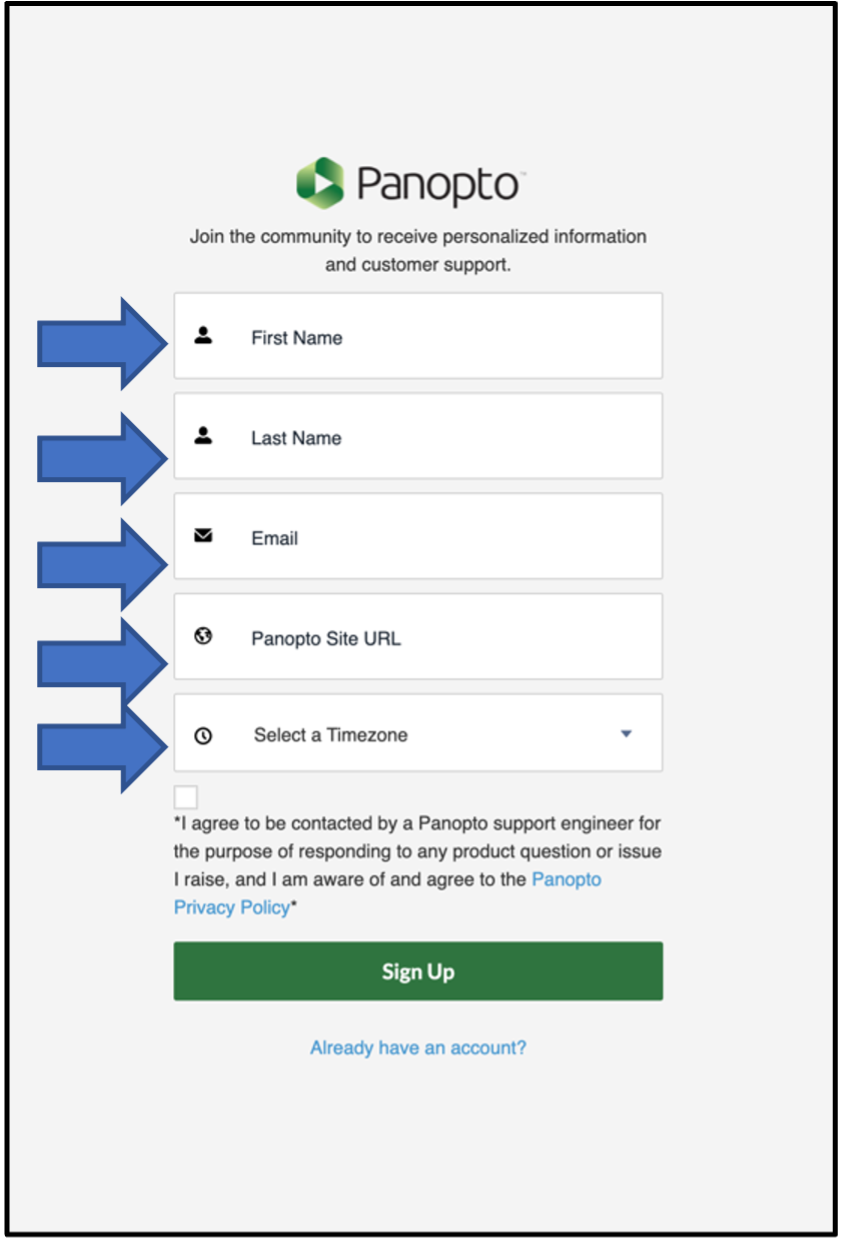 Select "Sign Up".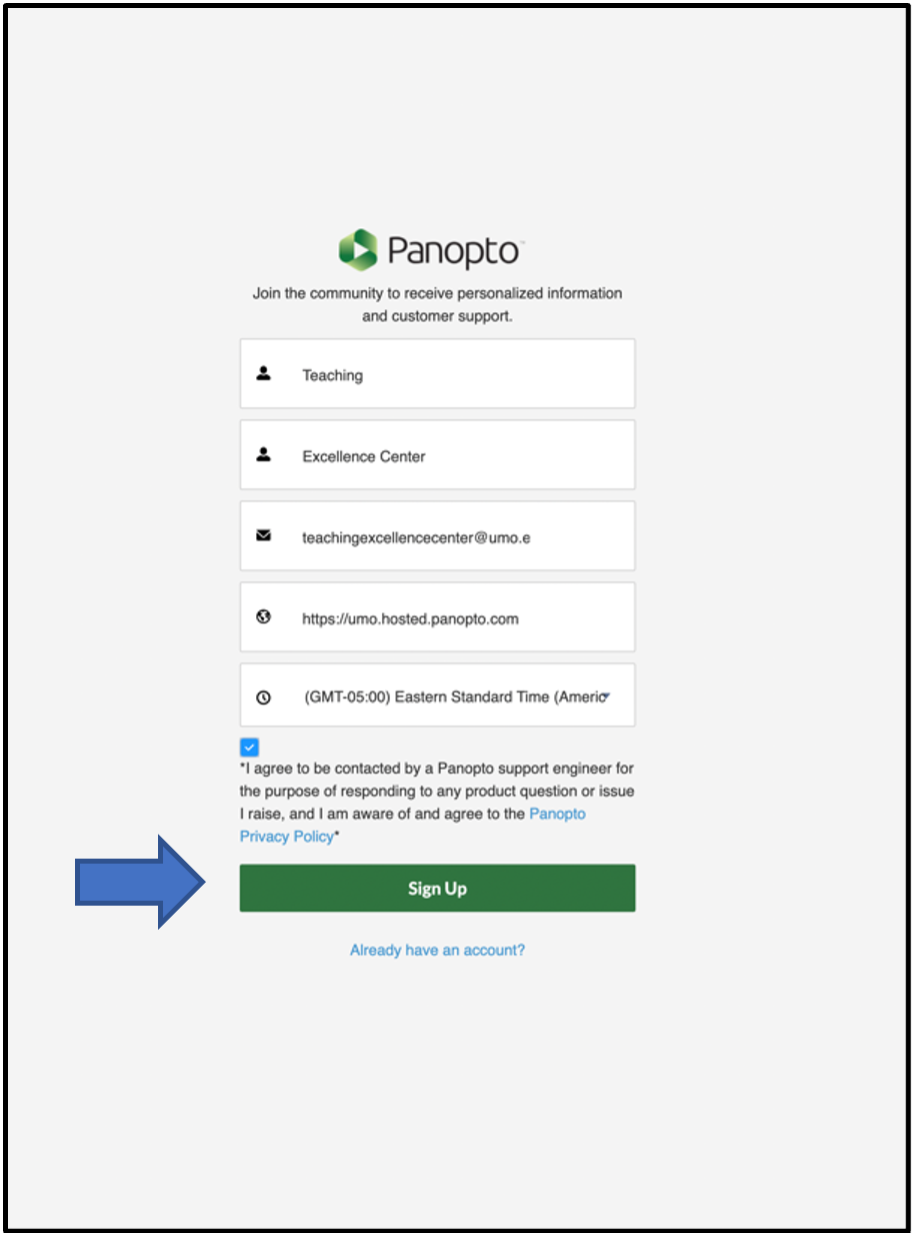 Check the email account associated with your username for instructions on resetting your password. The link in your email will take you to this screen where you can change your password and log in.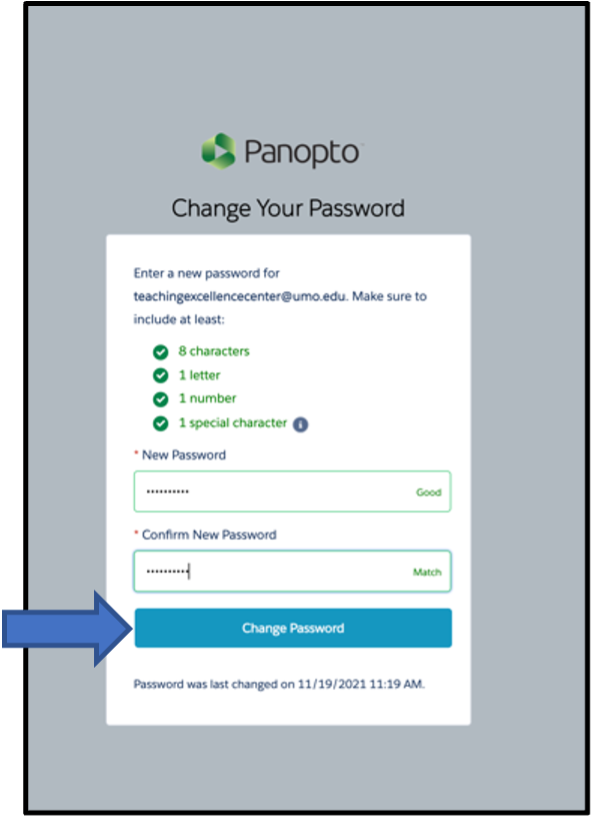 Upon logging back in to support.panopto.com, select "Training" located in the top ribbon. There you will find dates, time, and links for Basic and Advanced Panopto Trainings as well as details for Weekly Office Hours. Save your log-in information for future reference.