How to Obtain VPN Connection-FortiClient on your Laptop
Video Walkthrough: https://umo.knowmia.com/Lkyd
Note: To obtain VPN Connection, you must have internet connection. Additionally, VPN will not connect to the wireless networks on campus.
Select the FortiClient icon on the desktop.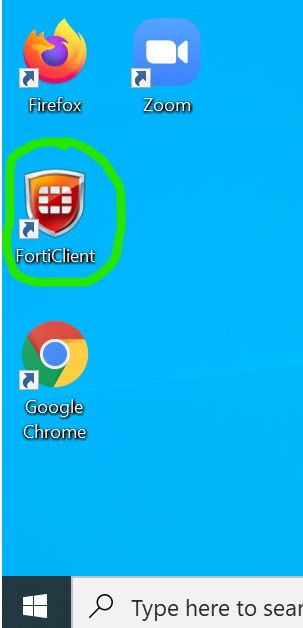 2. Type in the credentials that you login with via Single Sign On.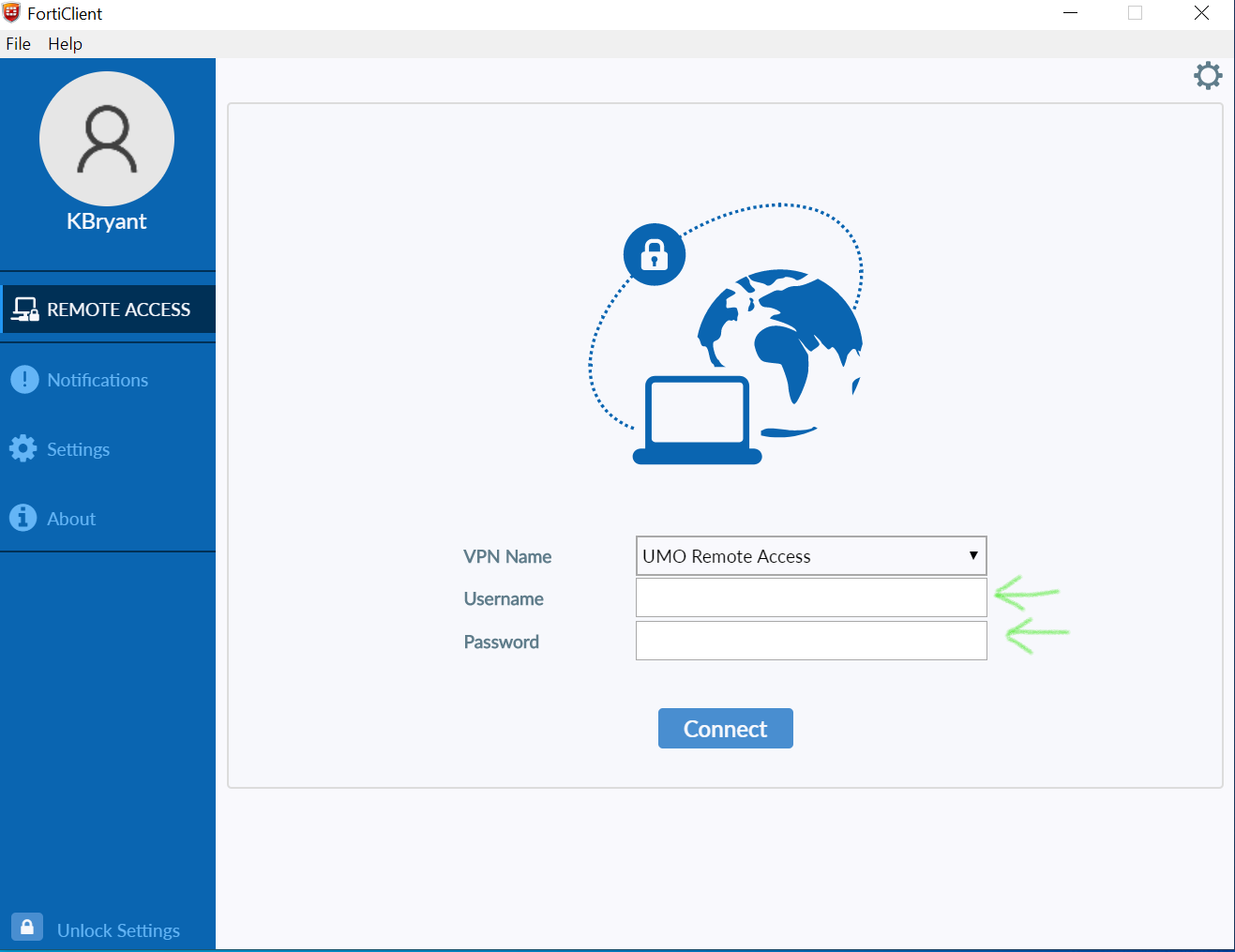 3. Select "Connect". It may take a few moments to connect.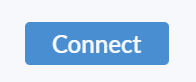 4. To confirm your connection you can:
open the application again to see information transferring or
visit the uptick in the right hand corner of your screen to verify that there is a green shield (FortiClient icon) with a lock across it.