Start the Mitel Connect client from the icon on your desktop.

Once Mitel Connect is open, enter your username (not email)
and the default password "changeme".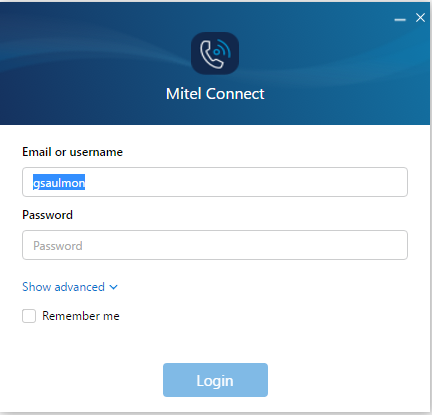 Click Show advanced to see more options, and make sure the server is set to "phone".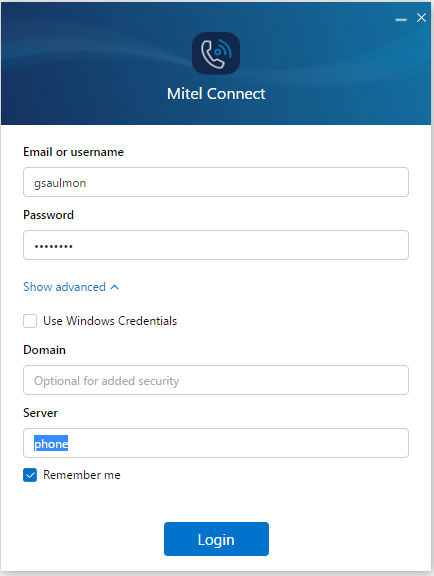 Go ahead and click Remember me so you don't have to do this each time Mitel starts.
Mitel may prompt you to create a new password. This password will need to have both numbers and letters and be at least six characters long to be considered "strong". Mitel will not allow you to save a weak/medium password.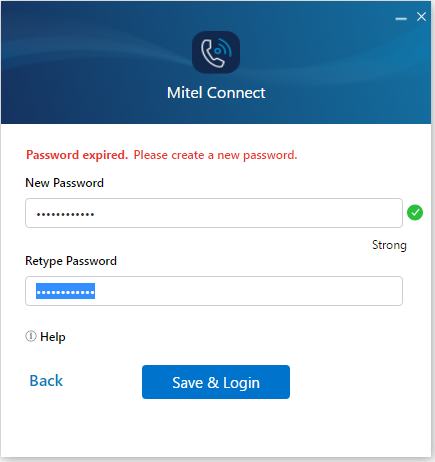 You are now connected to Mitel Connect!